CITY STATE OF OVERNA
Founded: 2640 CA (Cyclopian Age), 13,234 AT (All Time)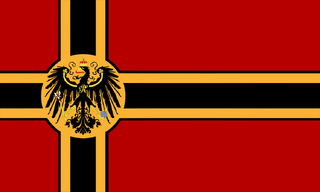 One of the oldest human nations in Overdark with the longest surviving royal bloodline. The royal family of Ebonii, having control of the Overnan thrown for nearly 2000 years. Built on a strong military tradition, one that carries on to this day. Before the rise of Dawn, the ancient kingdom of Overna had dominion over the majority of the central and southern regions of the continent. But soon after its formation, Overna was forced to deal with a series of rebellions and invasions that severely weakened their empire.
Overna supports a heavy middle class with plenty of trade businesses running in the large metropolitan centers throughout the western region of the country. Every Overnan citizen is forced into compulsory military service at the age of twenty, lasting at least three years. While many turn this service into a life-long career, others are quick to fulfill their duty and begin their actual lives. The people of Overna find compulsory service a great honor and duty for their nation.
Although ruled by the royal monarchy, the varies regions and settlements across this vast kingdom require the assistance of the noble senate. Hundreds of Nobles who gather together once a month to manage the varies aspect of the kingdom. Lead by the High Minister who is elected by the council for a period of ten years. Capable of establishing laws as well as breaking tie votes within the council. Even though the senate has considerable power in the realm, the king is still the highest authority and has total control over the military.