CITY STATE OF VAERM
Founded: 1498 CT (Current Time)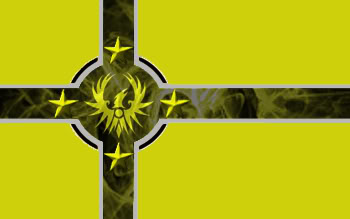 As a wealthy port metropolis, with over 42,000 inhabitants
(although that almost doubles in the summer months)
, it is an important merchant city on Lycos Island. Its strong military watch and the presence of the powerful
"Iron Fist"
mercenary company maintain order within the city. The city's unique shape, curved around its harbor, gives it the appearance of a crescent moon.
The docks and shipping facilities are among the most efficient along the coast and the city relies heavily on the ships that dock there. A large open marketplace, called
"The Wide"
, dominates the northeast portion of the walled city, and other large structures include
"The Patrons Hall"
, seat of the city government, the
"House of Wonders"
, a large temple to dedicated the Celestial Pantheon and the
"Sea-tower of Balduran"
, a small fortress in the center of the harbor. To keep vermin from spreading too much into the city proper, cats are often bred and encouraged to roam the city.