MAGE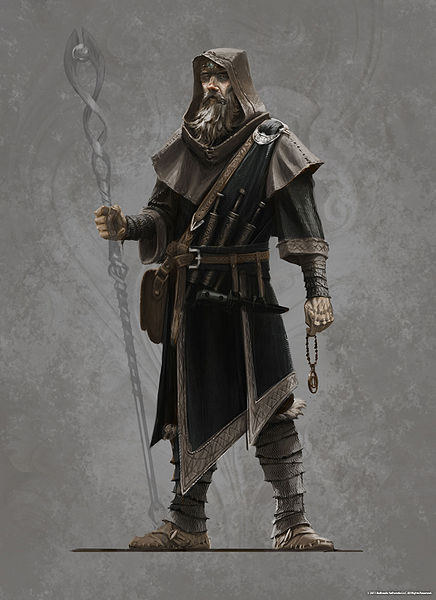 Mages are devoted to the study of magic. They generally know a lot about each type of magic, though they tend to specialize in one of them. Mages are scions of arcane magic. They tap the true power that permeates the cosmos, research esoteric rituals that can alter time and space, and hurl balls of fire that incinerate massed foes. Mages wield spells the way warriors brandish swords.
Magic lured you into its grasp, and now you seek to master it in turn. You could be a bespectacled sage searching for dusty tomes in forgotten sepulchers, a scarred war mage plying foes with fireballs and foul language in equal measure, a disgruntled apprentice who absconded with your master's spellbooks, an elf upholding the magical tradition of your race, or even a power-hungry student of magic who might do anything to learn a new spell.
A cloak of spells enfolds you, ancient rituals bolster your senses, and runed implements of your craft hang from your belt. Effervescing arcane lore pulses through your consciousness, a constant pressure craving release. When will you know enough magic to storm the ramparts of reality itself?
---
MAGIC TYPES USED
-Abjuration
-Conjuration
-Evocation
-Enchantment
-Transmutation
-Aeromancy
-Hydromancy
-Pyromancy
-Terromancy
-Astromancy
-Divination
-Gyromancy
---