DRAKE
(Pronounced Dray-kk)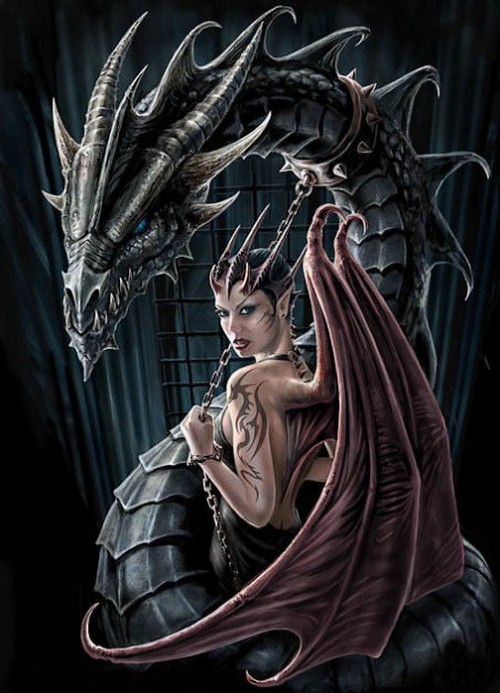 Main Trait: Strategic
Common Element: Any
Lifespan: 450-460 years
Average Height: 5'6"-6'6"
Average Weight: 150-200 lbs
---
Drakes,
(also known as half-dragons)
are heirs to an ancient, draconic bloodline, drake have no realms of their own. They instead live in distant territories, or within human kingdoms and cities. They are the offspring of humans and the young dragons who kidnap them. Drake are fierce hunters strongly influenced by their draconic bloodline. Though they can't fully change shape as their ancestors can, they do become more draconic during the heat of battle, calling on the power of the dragon within. They can be found almost anywhere, wandering as outcasts and gypsies, or living as nobles and kings among the greatest of society. They could be a great fighter with predator tendencies, a plucky ranger who hunts for a living, or a secluded invoker who wears a hood to hide their draconic appearance.
In broad strokes, drake resemble humans with draconic features, however these features show in a variety of ways. Their bodies are lithe and strong, and they often move in a crouched posture, springing and leaping along the ground to attack. Their appearance testifies to their draconic bloodline. They sometimes have horns; claws; a thick, non-prehensile tail that ranges in length from 4 to 5 feet; sharply pointed teeth; and slitted eyes. Occasionally you may find a drake that has wings, but it is rare. Their skin covers the whole human range, and also extends to chromatic and metallic colors. Their hair, cascading down from behind their horns, is likely to be chromatic, metallic or more common human colors.
Drake are strongly influenced by their draconic bloodline. They think and act like predators, conceiving of most activities in terms of hunting and prey. half-dragons are drawn to a pack of companions, whether it's a family group or an adventuring party. They work well as part of a team in combat, coordinating attacks with their allies and coming to the aid of beleaguered friends. They're drawn to the leader and defender roles in society.